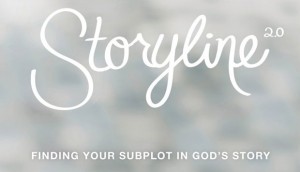 It's been a year now since Liz and I attended the Storyline conference. It's been a crazy, ridiculous year in a lot of ways. I hope and pray that I'm living a better story today than I was when we first went to Nashville last year. There have been great strides and great setbacks, as with any journey. I was looking through my Storyline materials and remembering everything that went into the conference and the emotions of that weekend and thought I would take today, a very special birthday for a very spell child, Quinn Dudeck.
At Storyline, Becca Stevens said, "It's a universal story, but it's told individually by you." Q's story is such proof of that.
See, Liz and I were supposed to meet my friends Joe & Lindsay for dinner at Storyline. Lindsay has taught me more about living your story in the short time I've known her than anyone else. But, we didn't get to have dinner that weekend. Because God's ultimate story – the story of lost children and redeeming love – was being played out in Joe & Lindsay's lives that weekend.
Instead of hearing about writing their part of God's story well, they were living a chapter they weren't sure would ever come. After countless hours and prayers, after more heartache than I could ever imagine and more questions I've ever asked God, they were given a small miracle – Quinn.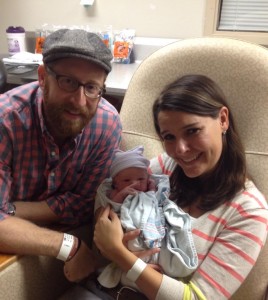 I remember the texts from Lindsay like they happened yesterday. I remember the tears of joy I cried for my friends. I remember the beauty of watching their story completely change, and knew that I would be witness to something special this year as they learned a new story – the story that their hearts had wanted so much to tell for so long.
When I look at photos of Quinn, his big eyes taking in the world, his smile that lights up the room, his honest curiosity for all things, I see what God must see when he looks at us. Joy. Pride. Thankfulness. Love.
I have never been so honored to walk alongside a family as they grow together and learn their new storyline. There are moments that define your story, and this was one – for all three of them.
So, happy first birthday, Quinn. Your "aunt" Emily loves you and prays for you and your parents all the time. I don't know that you'll ever really fully understand what your presence has done to the world; but know this, yours is a universal story (of loss, of love, of redemption, of promise), being told individually by you.