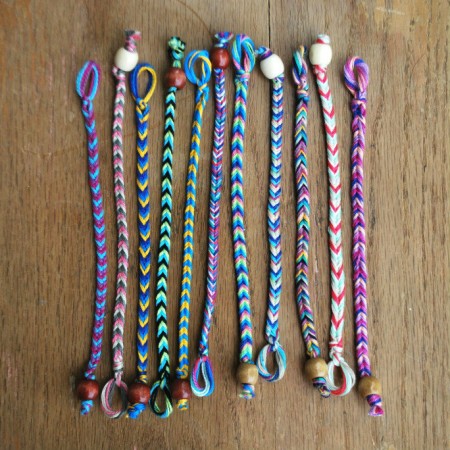 For years, I have struggled with the simply complicated definition of friendship. Throughout my life I have been blessed with wonderful friends, some that I still talk to regularly and some that, if I'm honest, I cannot quite remember their names.
Friendship, is a tricky thing, especially as I get older. I remember the days where I just assumed that everyone would like me and that I would always have tons and tons of friends.
That allusion lasted for a few of my formative years, but the reality is this: friendship are fickle things.
I still remember the day the person I considered my best friend found a new best friend. It was heart-wrenching and painful. I was young, but not too young. Young enough to bounce back; old enough to understand that the pain was not just in my imagination. In true child-like form, though, I rebounded quickly. While my best friend maybe wasn't my best friend, I still had good friends, great friends. In the darkness of middle school, they were lights. And, I had an excellent experience in high school. Instead of one best friend, i had a group of friends that moved fluidly from moment to moment. We laughed, we cried, we had an absolutely wonderful time together.
College came; friendships changed. And, once again I wondered what it would be like to have a best friend; that one person who would understand me more than anyone else. I made a friend, two actually, that I thought filled that gap of best friend. Then, once again, these friends found other friends, people that became their best friends. It should have hurt. But, it didn't. Not as much, anyway. Because, between 7th grade and rapidly approaching my mid-30's, I realized something that changed my world.
I didn't have to have a best friend. I didn't have to be number one on anyone's speed dial. I didn't have to be that person to anyone else. I could have deep, authentic relationships with people who I would be willing to step into traffic to save, but I don't have to be anyone's best. I don't have to be the first person they call in their best moments and their worst moments. I am completely content with being someone who, if I am lucky, gets a text or email before information shows up on Facebook. I am the easy friend.
I like being the easy friend. I've never felt so free.

As women, we put a lot of pressure on each other and on our friends. We put a lot of expectation on what friendship should and could look like. I know I have put a lot on my friends and then felt horrible when they failed to meet my expectations. I have questioned the authenticity of friendships. And, all it does is hurt me in the long run.
So, today, once again, I am recommitting myself to being just a good friend; to being a friend that is there when people need me; a friend that people know they can trust and know that they don't have to worry about my friendship. I am the easy friend. And I am okay with that. Again. Finally.