I love going on vacation. It's as simple as that. I love being away, seeing new things, and having fun doing it. I love hotels and airports and travel. I love getting away from the ordinary and finding new places to eat and play. Vacations are something I remember doing a lot as a child; we didn't always go to far away places, but we always went somewhere in the summer. Often to a zoo or amusement park; sometimes to Florida, Oklahoma or Washington. Wherever we went, we had a good time. I'm glad that Tim enjoys the same tradition.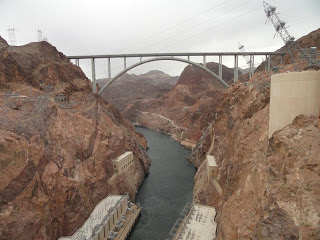 Memorial Bridge over Hoover Dam
Just a couple weeks ago, Tim and I went to Las Vegas for a few days. I had been last year for a conference (briefly) and once a long time ago when I was a child. Tim goes semi-regularly for a conference, but we had never been together. So, we took a very early vacation and went to Vegas!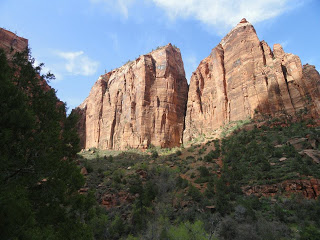 Zion National Park
Me at Zion National Park (with the Virgin River behind me)
Before hanging out in the city, though, we spent a couple days touring the west – hitting up Hoover Dam, attempting (and failing) to get to the Grand Canyon's closest edge to Vegas, and going to Zion National Park in Southern Utah.
Tim and I at the end of our day in Zion. I really need to get in shape!
The strip from the pedestrian walkway near our hotel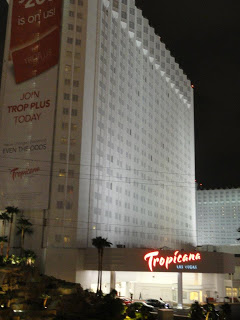 The Tropicana. Our home away from home on vacation!
Overall, this vacation had all the things I love: adventure, fun, laughter, lots of sleep, time with the man I love, good food, and sunshine.