Time for another #MADMlinkup. I don't know about you, but I'm loving these Monday posts and loving seeing the great ways women are connecting to each other and making a difference in their worlds!
About two weeks ago, I was on a bus on my way home from a long weekend in New York City. Now, I know that sounds like a lot of fun, and it was. But, it was also a mission trip to help the homeless and women living in a women's shelter. I wasn't sure what to expect, because the reality is I wasn't all that sure what the trip was about. On the surface, a weekend giving out necessities to the homeless and giving manicures, pedicures, makeup, hair, clothes and food to the women in the shelters seemed like almost a strange thing to call a mission trip. But, the reality is, it was so much more.
First, I met amazing women, many of whom call my church home, that I had maybe, maybe seen in passing. They were honest, humble, wonderful and more than willing to give all of themselves for the project. We laughed a lot, cried a little and had a marvelous time. I was especially glad to be in a room with these women. They brought out the best of me.
They now all hold pieces of my heart, and I cannot wait to see what happens to our friendships as we get back into our "normal" lives.
The trip, in a word, was completely amazing. I met some amazing women who trusted us with their hands and feet, sure, but they also trusted us with their hearts and their stories. Through pedicures and manicures, through hairdos and makeup, through clothes and food, we met women who had been given some of the very worst life could have afforded them, but still they smiled. Still they laughed. Still they shared their stories and who they were with us. We gave them a few bits of our day, and somehow they let us change their lives, even for a moment.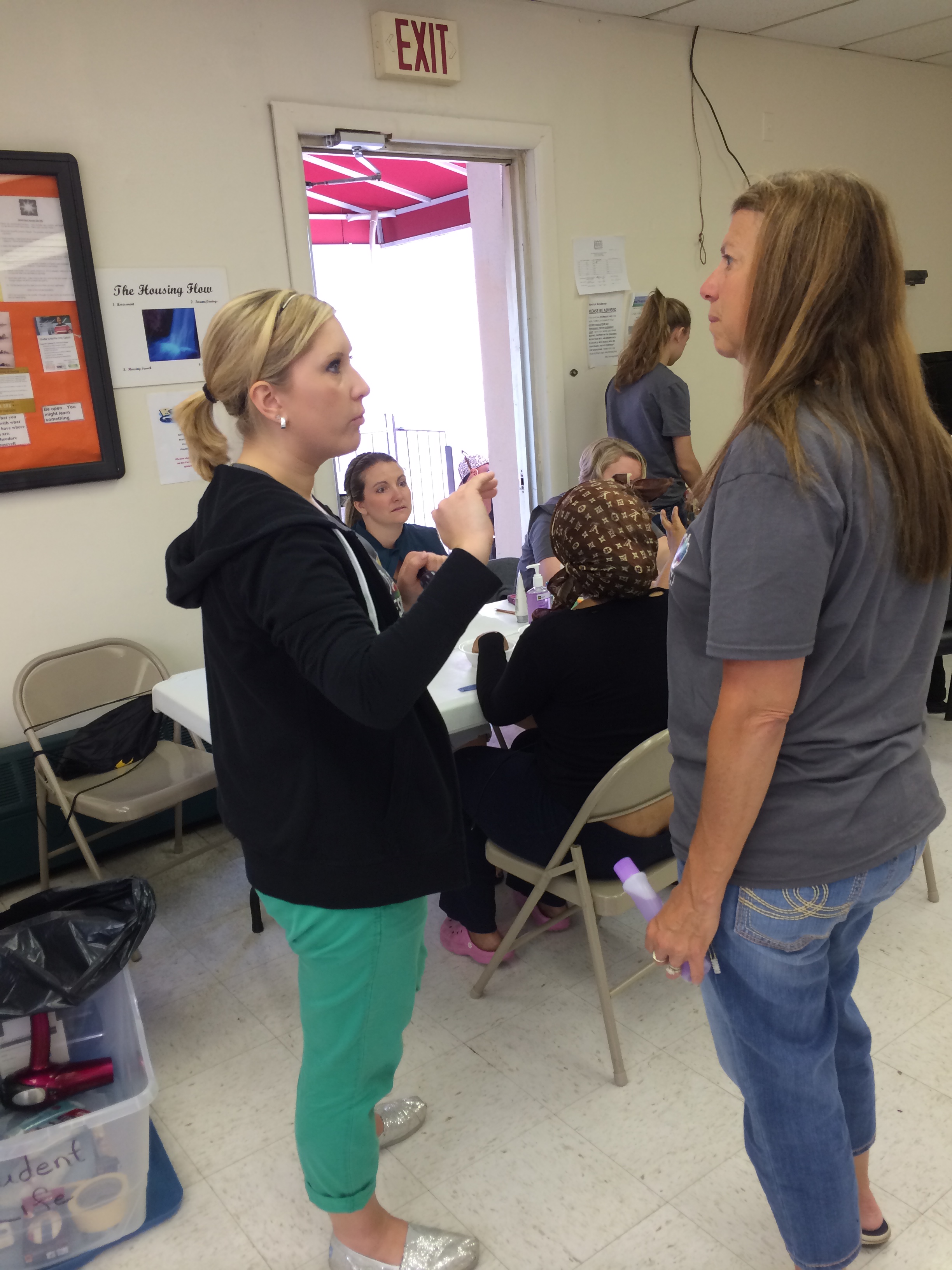 I have so many things still to process, but my challenge to you today is to risk it. Risk whatever it is that's keeping you safe and stead in your life. Risk loving more, risk doing more. Risk going on that trip that takes you out of your comfort zone. Risk being a different, better, bigger version of yourself.
Join the #MADMlinkup below!
Follow Make A Difference Mondays on Pinterest.