Note: as part of one of my classes for Grad School, I have to post a series of posts to a blog. This is one of those.
Social Networks. I love them. I hate them. Especially this time of year; especially around elections and big events and hard times. Everyone has an opinion and everyone thinks their opinion is the only right one. So, it can be exhausting. But, social media can also be a great tool for increasing your reach, connecting with other people and learning about new things.
I know it dates me, but I still love Facebook. I love that it allows for longer communication streams and allows me to interact with groups of people at a time. I use Facebook in my professional life, managing accounts for our main church page, as well as helping with other pages. I also am a member of several groups; some have come as the result of book launch teams and some are just shared interests.
When I started my MLS, one of the first things I did was research library-based groups of Facebook, and joined several, including the Library Employee Support Network, Mindfulness for Librarians, MLS Students and the IUPUI Graduate Services page. The main IUPUI Facebook page celebrates all the great things happening on campus and highlights the beauty of IUPUI (See this post) These groups are great places to meet people from around the country without ever having to leave your home or city!
In addition, a Facebook presence for your library helps people connect and allows for community interaction on a different level than your website. Our Friends of the Library page is the way we spread flyers, post pictures and increase Friends engagement.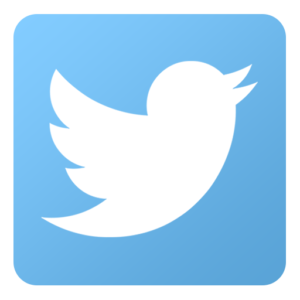 Twitter, on the other hand, can be insane in the best way possible. Full of short thoughts and concentrated opinions, Twitter also becomes a place where things are shared (retweeted) and commented on in short bursts. Anything shared on twitter has an incredibly short lifespan. However, the use of #hashtags makes searching for common ideas and themes on Twitter a little easier and more entertaining. I love twitter for fast information, and to catch up with my favorite authors and bloggers. I learn about new book releases, tour stops and more on Twitter regularly. On a professional level, twitter is a way to engage community in quick ways. I am part of a weekly chat where we talk about marketing solutions, and I love following along on conference tweets during ALA and BEA. For people who cannot be at these kind of events, Twitter provides an almost real-time feel of what is happening.
Social networks have a lot of good. And a lot of bad. The important thing is to learn to manage them well, roll with the changes, and be flexible. What works for one library or group may not work for yours.