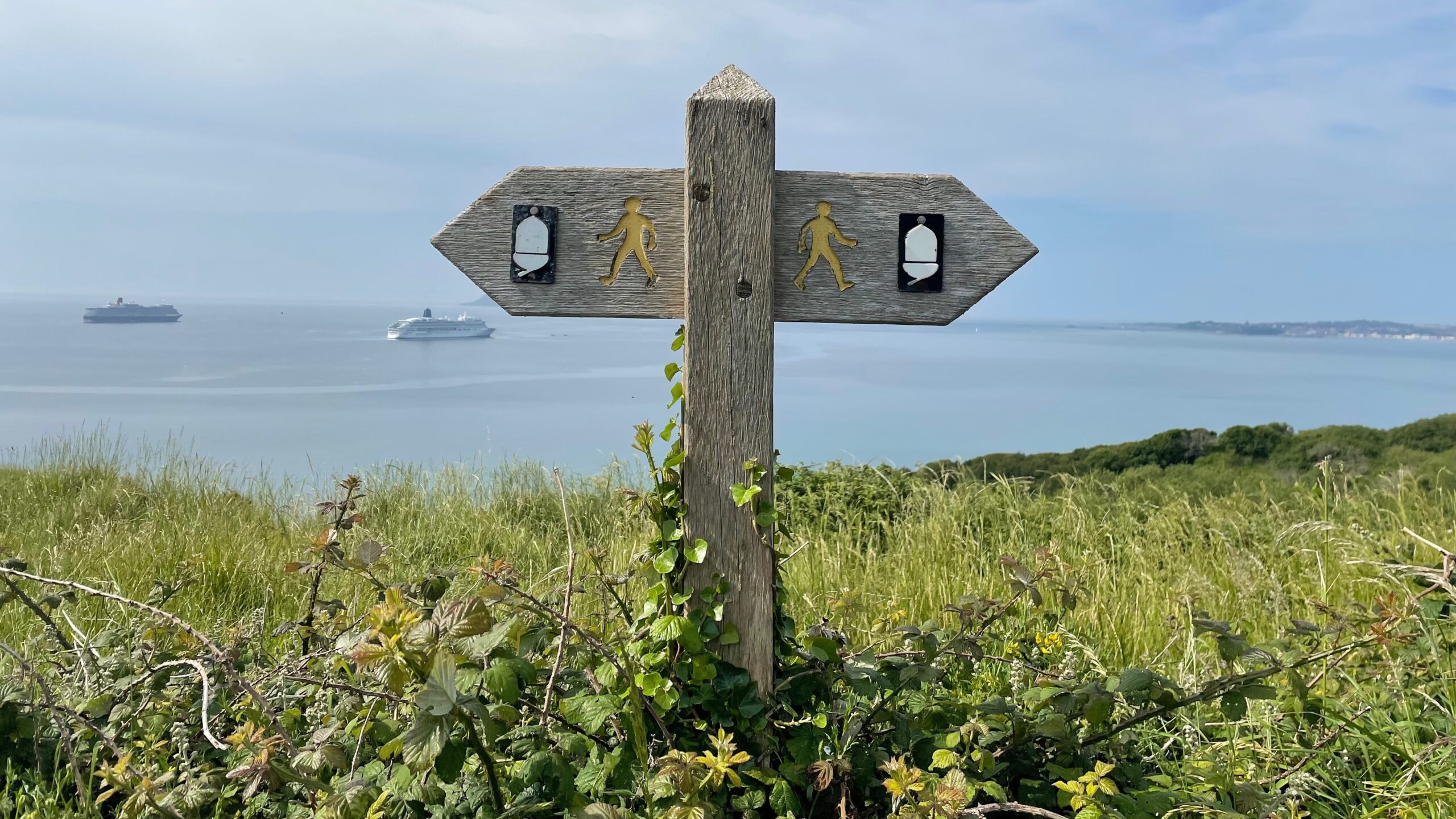 April 18: Crossroads
She came upon the crossroads almost accidentally
She hadn't looked that far ahead, she'd simply tried to breathe
The path was worn, she noticed, eyes always cast straight down
She thought she saw her own footprints there, etched into that ground
Makes sense, she thought, with a deep breath almost like a cry
There hadn't been much variation on this journey, no matter how she tried.
Suddenly a spark caught her eye, just up ahead around the bend
She raised her eyes and looked again, uncertain what she'd seen
Eyes wide open for the first time in awhile, she saw where for the first time
Where the colors changed and the bramble hid a path she'd never dreamed
A path covered in resistance, pain, sorrow, fear, but freedom, too
Where she'd get cut up along the way and her footing would be less sure.
It made more sense to not venture on, to stay where she'd been living
To keep walking the worn trail again, the song in her heart diminishing
To not risk it all, to not know pain, her life would be just fine
But she couldn't help but notice something lurking beyond that curve
Promising that the path would hurt, the destination would be a climb
Not without it's troubles, sure, but with it's magic, too.
She heard the call upon the breeze, to try at last to be
Be present, be imperfect, be everything once hidden beneath
The first steps would be the hardest, where the vines had grown so thick
But there was something soft to land on if her spirit lost its grip
The breath she took this time was deep, and steadying and true
As she took one shaking step away from the world she'd always knew.
She came across the crossroads almost accidentally
But she looked just far enough ahead she remembered how to breathe.