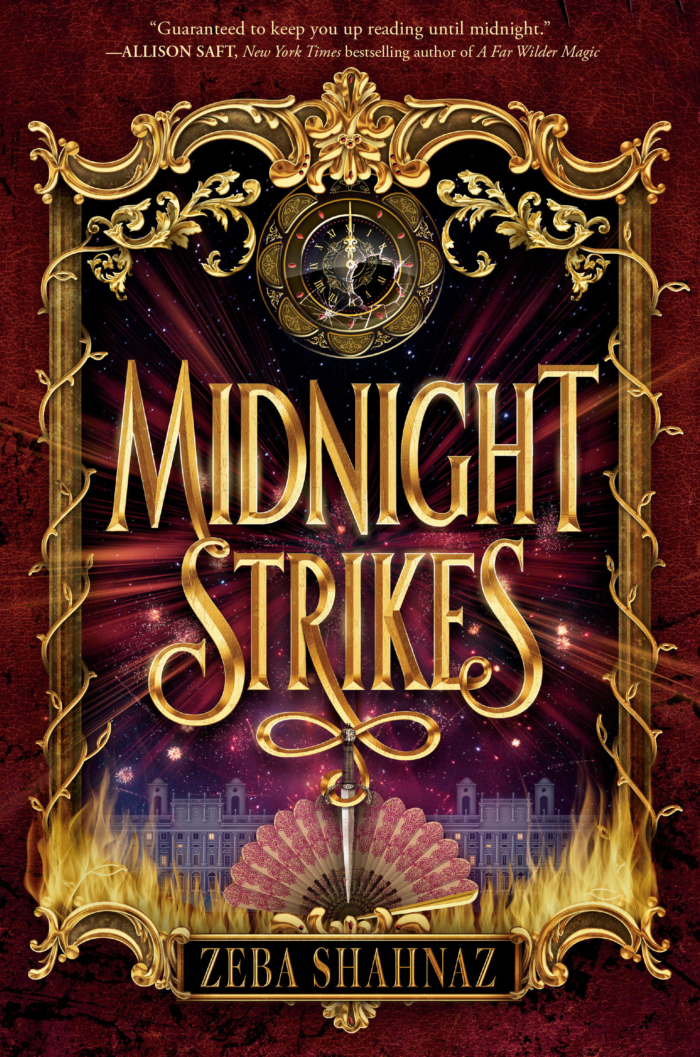 In this explosive fantasy debut with a time-loop twist, a provincial girl must work with a roguish prince to stop an attack on the royal family and escape a nightmarish curse that forces them to relive the same night again and again.
Seventeen-year-old Anaïs just wants tonight to end. As an outsider at the kingdom's glittering anniversary ball, she has no desire to rub shoulders with the nation's most eligible (and pompous) bachelors—especially not the notoriously roguish Prince Leo. But at the stroke of midnight, an explosion rips through the palace, killing everyone in its path. Including her.
The last thing Anaïs sees is fire, smoke, chaos . . . and then she wakes up in her bedroom, hours before the ball. No one else remembers the deadly attack or believes her warnings of disaster.
Not even when it happens again. And again. And again.
If she's going to escape this nightmarish time loop, Anaïs must take control of her own fate and stop the attack before it happens. But the court's gilded surface belies a rotten core, full of restless nobles grabbing at power, discontented commoners itching for revolution, and even royals who secretly dream of taking the throne. It's up to Anaïs to untangle these knots of deadly deceptions . . . if she can survive past midnight.
---
Book Links:
Goodreads Amazon Barnes & Noble Book Depository IndieBound
---
Review:
Midnight Strikes is a story within a story within a story. Anaïs is such a complex character – lost in a world she never really wanted to be in, a toy in the cat and mouse game of aristocracy and magic. But, then the world crashes down and she's the only one who remembers. And remembers. And remembers.

I've read quite a few stories like this in the past, but this one does a good job of not getting bogged down in the details of repeating the same day over and over. We repeat it, but there is always something new, some new chance Anaïs is willing to take to change the course of her destiny – and the destiny of her people. In the meantime, though, she dies a lot. And in some graphic ways.
As she finds allies and friends and lovers and enemies sometimes all wound together, Anaïs has to make a choice – to save them all – or to save herself. While this book is longer than I thought, it flies by as the story gets more complex and races toward the final act. Filled with lanuage and romance and fear and failure and heartbreak, Anaïs is braver than I think I would be in any of the 1,000 deaths she dies.
4 stars!
---
Zeba Shahnaz writes fantasy full of political intrigue, twisted romance, and a healthy dose of existential angst. A proud Pakistani-American, she translated her love of storytelling into a graduate degree analyzing national identity, culture, and cinema in South Asia. She grew up in New Jersey, which she has yet to fully escape (though not because of a time loop). MIDNIGHT STRIKES is her debut novel.
Author Links:
Website: https://zebashahnaz.com/
Twitter: https://twitter.com/zaybashah
Instagram: https://www.instagram.com/zaybashahwrites/
Goodreads: https://www.goodreads.com/author/show/21811003.Zeba_Shahnaz